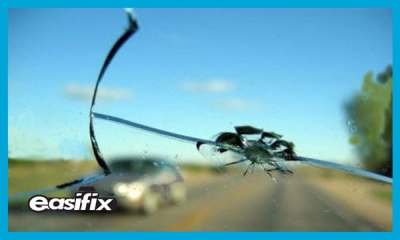 Windscreen chips can always lead to a long crack. Windscreen cracks can become a safety hazzard and could possibly render your airbags ineffective. So the sooner you repair a windscreen chip, the better. This avoids contamination and the chance of cracking. We also specialise in the removal of surface damage, those white pit marks you see on the surface of your windscreen. Not only does the total repair of your windscreen improve the look of your car your vision is far better. Our certified Technician will undertake the repair at your premises by appointment within a 10km radius of that branch. Workmanship is guaranteed for 12 months against cracking.
Need to Know.
How long does it take to repair a windscreen ?
A windscreen chip repair will take between 20 and 30 minutes. You are able to drive the car immediately after the repair and it is safe to the weather elements.
Why should I use a windscreen specialist like us?
Your windscreen will be properly accessed to see if it can be successfully repaired. Next we will quote to make sure it is financially viable to repair. We will look at chips and surface damage.The quality of the repair and your safety is our priority. Our repairs are conducted by our highly skilled Technicians using the very best materials especially manufactured for our harsh climate to deliver a quality repair. Our repair has the same reflective index as glass to give you a really clear repair. Remember our prices are very competitive, and we definitely use the best materials which will last the life of your windscreen.
Does your repair fail over time?
Good question. No. All our materials are non-toxic/"Green" and the repair of your windscreen chip will not "yellow" or deteriorate.
Is the repair totally invisible?
While our material meets BSI BS AI251 1994 testing standards, optical clarity will depend on the chip, but should be 95% and last for the lifetime of the windshield without yellowing, fading or having adhesion problems.
Is there a guarantee?
Twelve months guarantee on workmanship and peace of mind that you are doing work with a green innovative driven company.
PAINT-LESS DENT REMOVAL - PAINT TOUCH-UPS - CAR POLISHING - HEADLIGHT POLISHING